Indian Train Simulator will be getting a next-gen upgrade and a new Season Pass

ITS update is finally here and is set to be pushed out to users very soon. Spare no reason to celebrate this Diwali, indulge in the festive spirit, and enjoy the big update. The new version revamps the game with major changes to the mobile game both in terms of visuals and gameplay- including an upgraded menu, chapter-based HUDs, a new season pass, interesting mini-games, a new system of train builder, and collective reward packages.
The latest update for ITS comes with new features and marks a new era for the game. It brings the eagerly awaited long train with 24coaches and passenger comfort meter. The Menu structure of the game has been improved as well with different HUD's, based on the chapter selection. The textures of trains, platforms, tracks, and more have been improved for smoother gameplay.
The new update will introduce Season pass to the game, among a plethora of other changes. It will also bring in much-needed tweaks like UI upgrade, blueprint cards, Diwali textures, and more.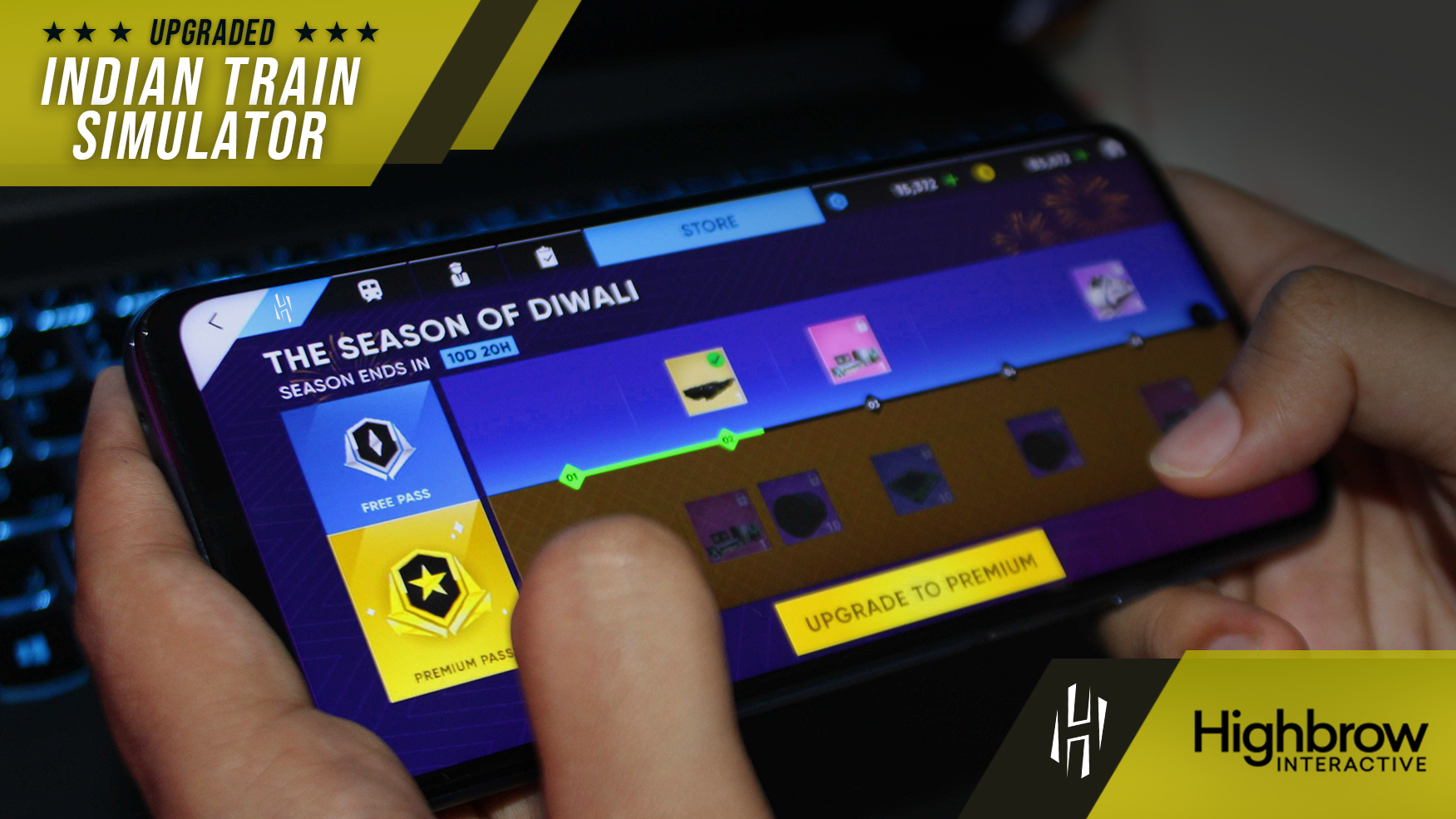 Season Pass in ITS: This new feature has two layers- free and premium. Therefore, players can still progress in the season even if they haven't bought the pass yet, but only receive inferior free layer rewards for reaching each threshold. Players can, however, upgrade from free to premium at any point of the season, and if they do, premium rewards corresponding to their tier are unlocked immediately.
Premium Pass: Upgrading to Premium Pass will unlock rewards and premium rewards earlier than a free pass player. Buying a premium pass will also grant access to elite tasks. Subscribers are entitled to get free items such as new routes, builder resources, gems, blueprint cards, characters, and other benefits.  However, it will grant a 100 tier boost instantaneously to the players.
New career menu: Featuring an intuitive, easy to use interface, the game lets users play Career Mode to accomplish varied scenarios based on the chapters. Complete all of our specially crafted Chapters in the career mode and unlock Achievements and Daily Rewards.
Reward
New Reward System: Who doesn't love rewards? We all love rewards. Coming in our next update, we will be introducing new achievement rewards. The more accurate you play, the more Achievements you can unlock.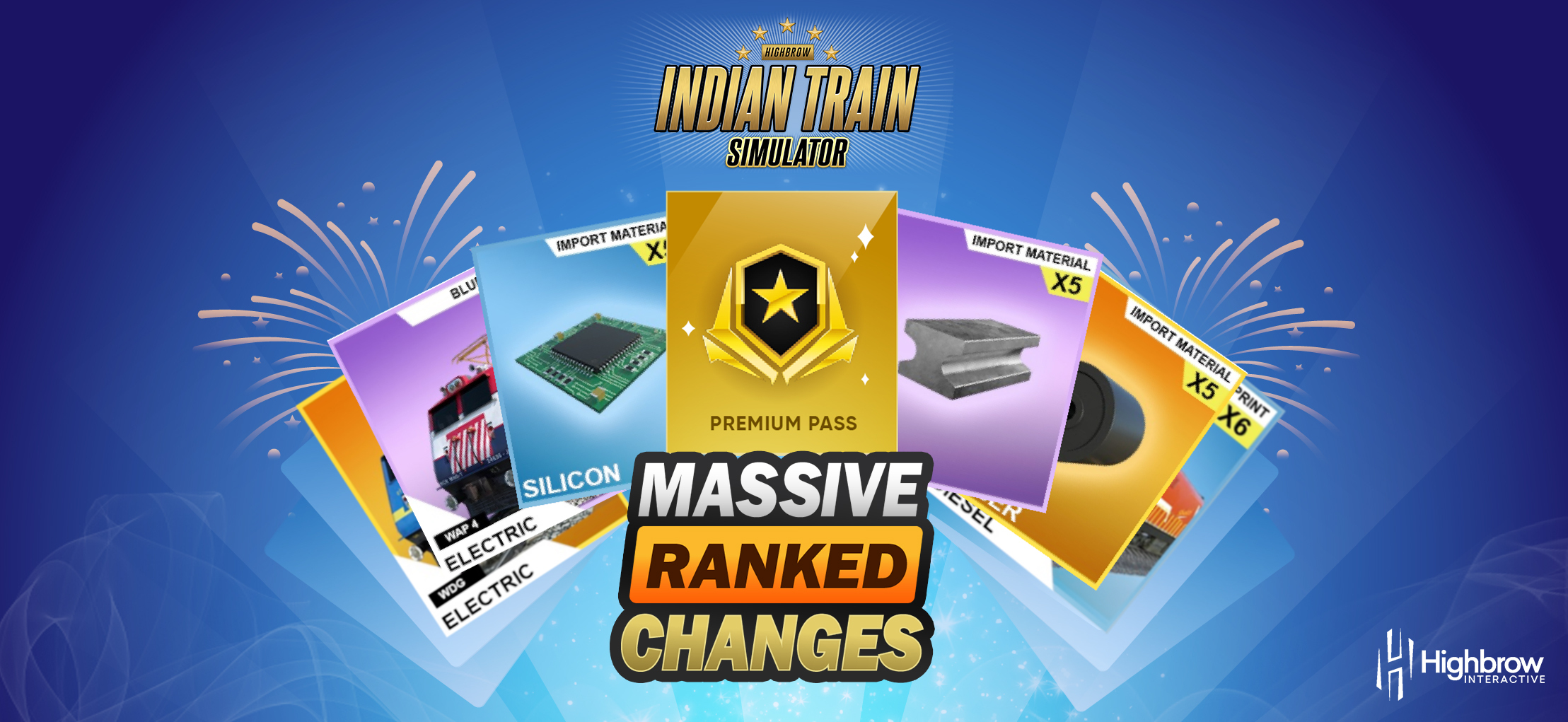 Best advanced HUD: The devs have made it really quick and easy to tweak the touchscreen controls just how you like it —The game lets you customize the levels based on unique chapters chosen. The size of every train controls on the screen along with the maps and other HUD elements, letting you find the perfect layout to fit your device dimensions and hands.

Blueprint Cards: This newly introduced element in Indian Train Simulator is a given option to obtain trains without directly purchasing them. Blueprints are cards that can be obtained by completing a level successfully. Depending on which engine the blueprint is used for, one will have to acquire a certain number of blueprints, after which the player can assemble a train from the blueprints for free, though a waiting period is imposed before the Engine can be used.
End Screen Menu: Displays the detailed summary of the journey taken by the driver. Includes Map for illustration, Average speed graph, Trip objective, and Timesheet.
Functional Driver Cabin: A detailed Driver Cab Control view shows fully functional levers and switches. The needles and gauges work depending on the condition of the train.